We manufacture and restore exciting and desirable road registered cars of the 50's and 60's era. These beautiful vehicles are hand built, with every aspect to the original specification, using techniques and tooling handed down over three generations of motor body builders.
I began my career in 1979, working with my father Errol Tempero, in a business which could trace its history back to 1946 when my grandfather Alan Tempero began his coach building business.  We produced replica D-Type, C-Type, XJ13 and XK180 Jaguars, Aston Martin DBR2, all with the highest quality workmanship and attention to detail.
My father later sold the business, and after working for the new owners for a time, I decided to get back to family values and began my own company; continuing the 80 year culture of superior service and craftsmanship in the Tempero family.
We continue to produce these exciting cars today and currently have some very desirable projects under way, including rare restorations.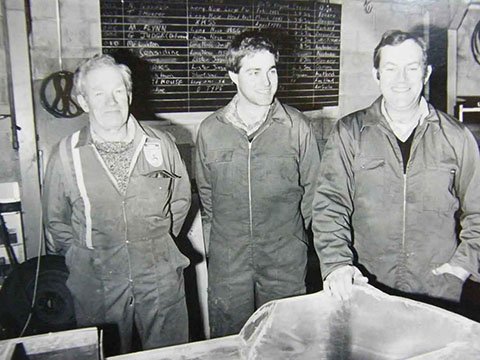 Grandfather Alan Tempero left, Me centre and Dad Errol right (1981)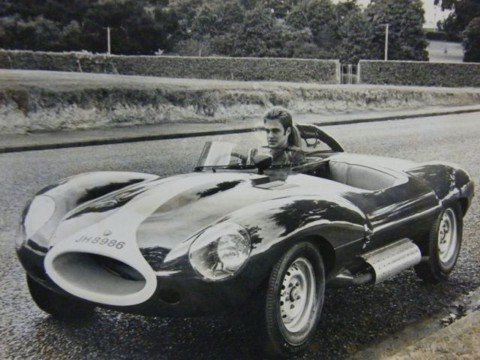 Me aged 19 in the car that started it all.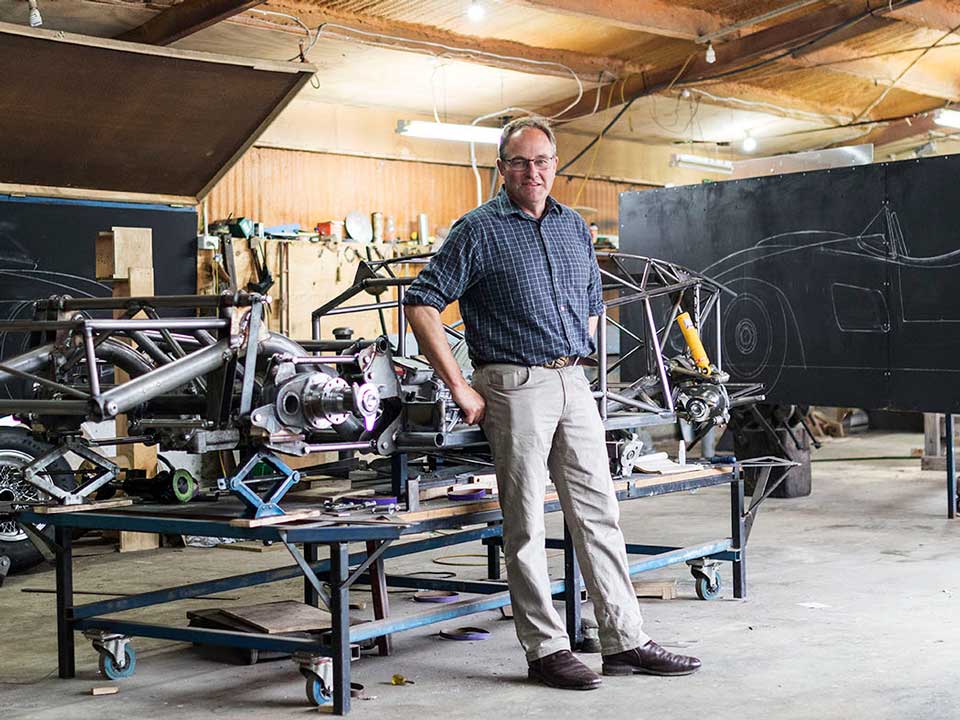 Rod Tempero as featured in NZ Autocar image by Richard Opie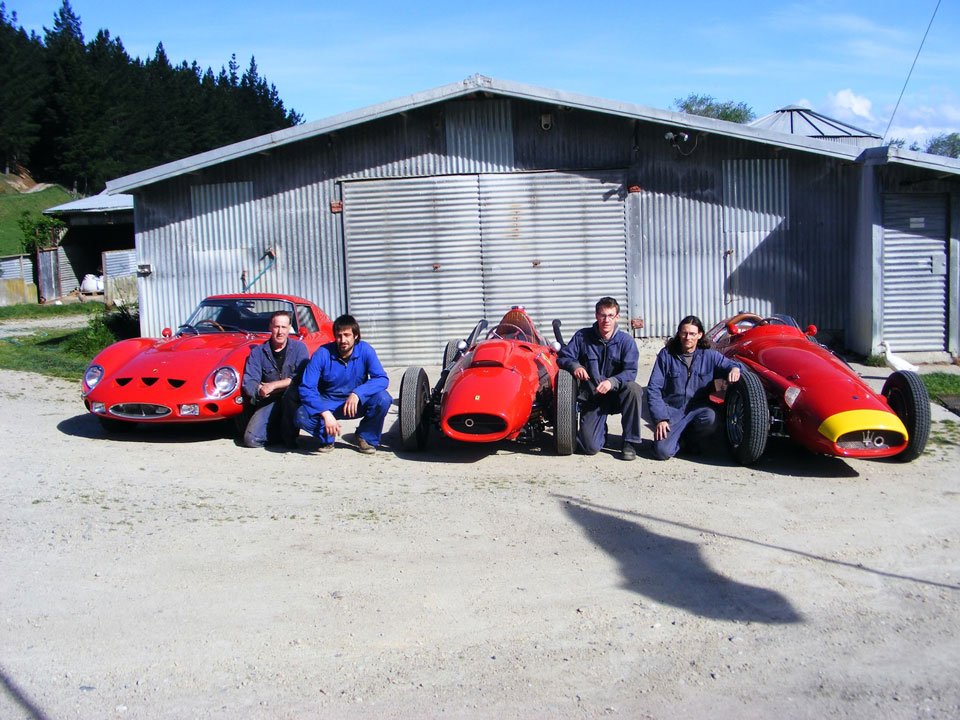 L to R Jeff Pringle, Caleb Tempero, Jonas Burgermeister, Carl Newton
Feedback from some of our Clients
Rod,
A friend and I took the D Type down Highway One (Coast highway) from Monterey to Pismo Beach and back.  Put 450 miles on the car in two days.  No problems.  Had a great time even with the occasional slow car. Here's a couple of pictures at one of the famous bridges about half way from Monterey to Hearst Castle.
Thanks for building a great car.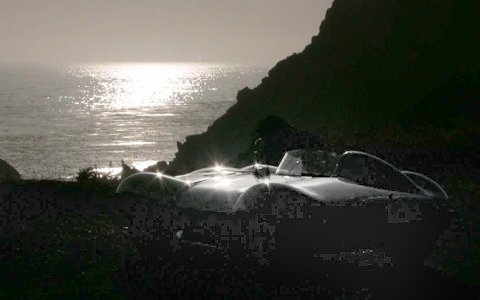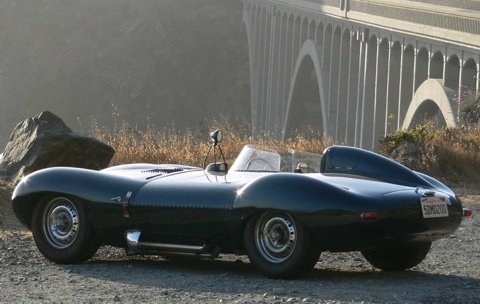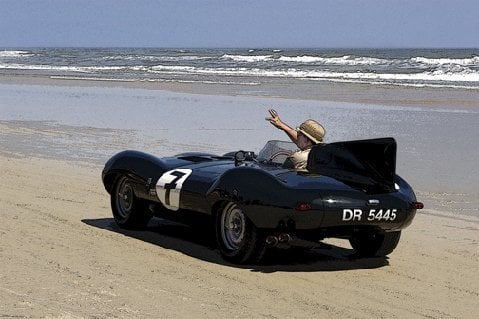 After a 160+ mph run on the beach at Daytona / Ormond Beach speed weeks.
D-type Jaguar – Reg Number DR 5445
Sold to Vern Schuppen
He sold the car to Bob Akin an endurance racer from the US
He sold it to Brian Redman and brian left it in the US as his "Guest racecar"  This was vintage raced by nearly every notabile racer in the world…From Sir Stirling Moss on down.  Brian owned the car for the longest period of time, remembers it well and asks about it every time that we are together.
Redman sold the car to Don Marsh who had a Browns Lane D type and told me that he always had to look at the front of the cars to tell them apart.  The Tempero car had a road light and the factory car did not.  Interestingly Vintage Motorsport magazine did an article on Don and his D types and had them mixed up in every picture.  As an aside, Don and his Partner Robert Fergus were the initial Volkswagen distributor in the US in the late 40s and early 50s
Don sold the car to a well known Vintage racer, Ed Henning who, to my knowledge never raced it.
I received the car from Henning's widow.  We, My son Mike and I have raced it at Daytona, Road America(Elkhart Lake),  Sebring and the speed trials on the sand at Ormond Beach FL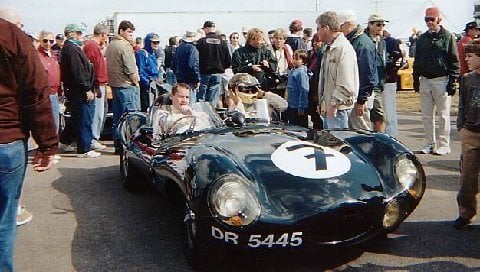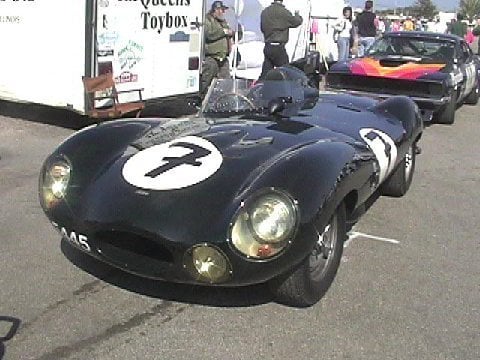 The vintage event before the Daytona 24 Hour Race 2003