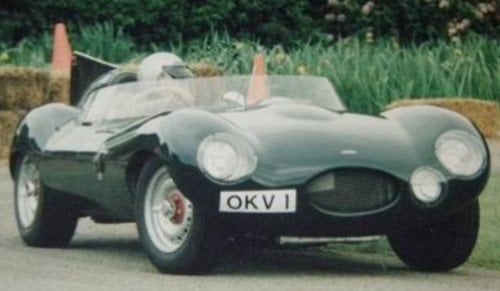 D-type Jaguar : Tempero Replica
Built by: E.R.Tempero, Motor Body Builders, Oamaru.
Specifications: built 1990 with Aluminium Body.
It is a 1956 Le Mans replica with tailfin, full windscreen and the personal registration of OKV1.
History – This car has appeared at various classic car club meetings throughout the South Island over a number of years.
Country Gentlemen's Historic Racing and Sports Car Club Meetings at Wigram and Ruapuna.
Greymouth Street Sprints
 Waimate Street Races
and has competed in
Marlborough Car Club Standing and Flying Quarters, once winning the Standing Quarter.
Used constantly since new, not just brought out for special occasions!
POA Inspection by appointment. Click HERE to contact us for more information.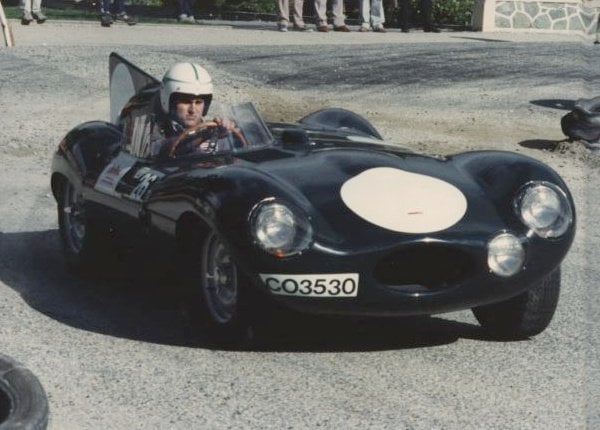 D-type Jaguar : Tempero Replica
by E.R Tempero Motor Body Builders Oamaru. Body in Aluminium.
Specifications:
History- built 1987
Raced by Rod Tempero at 1988 Queenstown Bent Sprint
Registration CO3530
This vehicle has a full Motorsport NZ Certificate of Description and Competition Log Book with race details recorded from the time that log books were first introduced for classic racing.
Racing History:
This vehicle has competed with varying success in street races at Queenstown and Wellington (Nissan Mobil 500 – classics). It has competed in track events at Wigram, Ohakea and Manfeild.
During the '90s it won the prestigious Sybill Lupp Memorial Trophy race at Manfeild and this year (2011), was awarded the People's Choice Award at Wellington's British Car Day.
POA Inspection by appointment. Click HERE to contact us for more information